Welcome!
Welcome to the official website of the California State Association of Letter Carriers! We hope that you will enjoy the offerings presented on these pages!
What's New?
NALC-Supported Save the Postal Service Petition!
During our Lobby Trip Congressman Peter DeFazio (D-OR) presented to us at our Wednesday Congressional Breakfast a "We the People" petition at the White House's website, asking the Obama administration to support H.R. 630 and S. 316 to "save American jobs and allow USPS to remain competitive."
The White House administration requires 100,000 signatures within 30 days—by May 24—before it will respond. Please go to the link below today and sign this petition!
Thank you!
In unionism,
John Beaumont, President
California State Association of Letter Carriers
After the overwhelming success of all our rallies, continued pressure on Congress & our ability to increase public awareness of the pitfalls of reducing delivery service the Postal Service has decided to back down on its plan to end Saturday Delivery this August. (See Below)
We still need to keep up the fight so that Congress will implement postal reform that is fair and balanced and not one that continues to push the postal service to the brink of financial ruin.
The CSALC wishes to thank every one for their ongoing involvement in our continuing fight to save the Postal Service.
In unionism,
John Beaumont, President
California State Association of Letter Carriers
Postal Service backs down on cutting Saturday Delivery
WASHINGTON -- The U.S. Postal Service says it will delay plans to cut Saturday mail delivery because Congress isn't allowing the change.
The Postal Service said in February that it planned to cut back in August to five-day-a-week deliveries for everything except packages, as a way to hold down losses.
But a statement Wednesday from agency's Board of Governors notes that Congress has passed a spending bill that continues the long-time prohibition against reducing delivery days.
As a result, the board says it believe that Congress "has left it with no choice but to delay implementation" of the five-day-a-week plan.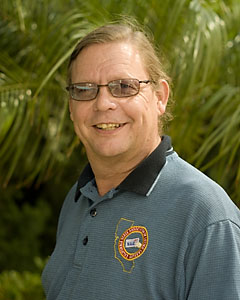 It is with deep personal regret that we announce the untimely passing this week of our dear friend and valued colleague Chuck Tyma. Chuck, who was only 59, was a branch member and former Trustee for Branch 1100, and our District 6 State Officer.
Over the years Chuck spent endless hours representing letter carriers while working on various local, state, congressional, and even presidential races. His outgoing and always friendly demeanor allowed him to be a natural when it came to recruiting others to join with him in his crusade to help protect the rights and benefits of working families. Besides working relentlessly on political campaigns Chuck also helped teach classes at state trainings, Chair our Resolutions Committee at state conventions, and attend branch meetings and functions throughout his district. Chuck was also the Chairman of our Board of Officers for two terms during his tenure as a State Officer.
Everyone who knew Chuck loved him. His ability to easily make friends, help others, and bring humor into our lives will always be remembered.
We will all miss you Chuck. Our hearts and prayers go out to the Tyma family and everyone whose life Chuck touched.
Sincerely, and in unionism
John Beaumont, President
California State Association of Letter Carriers
Visit our MDA page to find out about upcoming fundraisers in 2013.
Congressional Allies of PMG Donahoe continue to push for Elimination of Saturday Delivery!
WASHINGTON, March 21 - Congress foiled the financially beleaguered U.S. Postal Service's plan to end Saturday delivery of first-class mail on Thursday when it passed legislation requiring six-day delivery. But some lawmakers who support the Postal Service's plan have said there may still be some room for it to change its delivery schedule. They point out that the language requiring six-day delivery is vague and does not prohibit altering what products it delivers on Saturdays.
Republican Senator Tom Coburn of Oklahoma and Representative Darrell Issa of California on Thursday jointly told the USPS Board of Governors to move forward with implementing the five-day delivery plan for mail. "The Board of Governors has a fiduciary responsibility to utilize its legal authority to implement modified 6-day mail delivery as recently proposed," the lawmakers said in their letter to the USPS board. By Issa and Coburn's logic, the USPS could cut mail delivery even further, provided it continued to deliver some mail six days a week. In other words, if the USPS simply continued delivering, say, Express and Priority Monday through Saturday, it could decide to restrict regular mail deliveries to four, or even three days a week, resulting in a workforce of mostly part-time employees. (See letter from Coburn and Issa to Postal Service Board of Governors)
GAO Legal Opinion Refutes Postal Service Claim on Cutting 6-Day Delivery
The claim by the Postmaster General that the U.S. Postal Service has the right to cut its mail delivery schedule from six-to-five days "rests upon a faulty USPS premise" and there is no legislative authority from Congress allowing the change, the Government Accountability Office said today in a legal opinion requested by Congressman Gerald E. Connolly (VA-11). "The GAO legal opinion clearly rejects the Postal Service's attempt to circumvent the law," Connolly said.
In its letter to Connolly, GAO says that USPS is bound by current law and the current Continuing Resolution to fund the federal government requires "USPS to continue 6-day delivery and rural delivery of mail at not less than the 1983 level."
"This impartial and definitive GAO legal opinion makes it crystal clear that USPS cannot operate outside the legislative authority of Congress and unilaterally implement a change in delivery service that many believe will not only disrupt mail service, but also exacerbate USPS revenue losses and contribute to the decline of this constitutionally-mandated service to all Americans.
"GAO's opinion is clear that 'USPS's interpretation of the Continuing Resolution and of the 2012 Appropriations Act parses the statute in a fashion that frustrates both the nature and the purpose of the Continuing Resolution,' and I hope the Postmaster General will cease wasting energy on flouting the will of Congress and the law itself" Connolly said. "It is imperative that the USPS focus on working with Congress to pass comprehensive postal reform legislation that transforms its business model to grow and thrive in the 21st century," Connolly said.
The U.S. Government Accountability Office (GAO) is an independent, nonpartisan agency that works for Congress. Often called the "congressional watchdog," GAO investigates how the federal government spends taxpayer dollars. The head of GAO, the Comptroller General of the United States, is appointed to a 15-year term by the President from a slate of candidates Congress proposes.
Click here to read the text of the letter from the GAO to Congressman Gerry Connolly.
Dear Branch Presidents, NBA, State/Branch Officers, CDLs, and NALC Activists,
This afternoon the US Senate approved legislation on Wednesday that would fund the government through the end of September and avoid a partial federal shutdown. This bill, known as a continuing resolution (CR), passed the Senate by a 73-26 margin. The bill did not include Senate Amendment 68 to strip out the funding for six-day delivery which was heavily being pushed by Senators Coburn (R-OK), McCain (R-AZ), and Corker (R-TN)
Both California Senators Barbara Boxer, and Dianne Feinstein voted to support this legislation.
Congress will now move the CR to President Barack Obama's desk to sign before the upcoming holiday break.
While this is great news the rally is as important as ever this Sunday. Now it is clear the only way Postmaster General Donahoe can try to do away with six-day delivery this August is if he defies Congress and tries to move on his own. The American people rely on the USPS six-days a week. The path to reform for the United States Postal Service should be comprehensive and we need to let the public know Congress has agreed to fund six-day delivery.
We now need to re-double our efforts educating our members, contacting congress, and enlisting allies from the community if we are going to have an impact on developing meaningful Postal Reform that would save and not destroy the United States Postal Service.
In unionism,
John Beaumont, President
California State Association of Letter Carriers